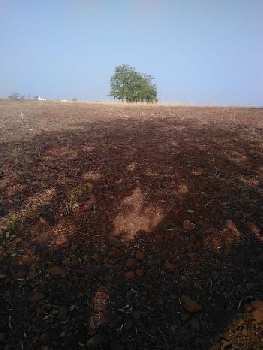 For centuries, the land has been considered an important thing because it is the reservoir for wealth. Investment in property may be a clever investment because the value of land always appreciates with time.

The growing interest in investment in farmlands is the latest trend in the important estate market. In this article, you will get five practical reasons or advantages of owning farmland which will convince you to farmland from the farmland for sale in Jamai Chhidwara.

Read the points mentioned below to know the advantages of buying farmland in recent times.

It has less risk with High Capital Security

As an investor, you will like to keep in mind the performance level of an investment, for both good and bad times. If the land can offer you great leads to good times, it also can show losses during market instability. As an investor, putting your money in farmland is the smartest choice.

Unlike other types of land properties where rates fluctuate with the building of the latest housing units, farms offer limited supply. Therefore, it's unlikely to devalue. Owning a farm provides substantial capital preservation for extended time periods. Additionally, if you'll maintain your farmland well, it will be a completely inexhaustible resource to realize productive results.

Higher Return

Farmland investments bring higher returns because it involves both fixed and movable capital returns. This is often possible through the mixture of fixed land value appreciation and income through rentals. Farmlands also convince be a highly valuable asset in comparison to other primary assets like bonds, stocks, and commercial property. With considerably lower risk, an investment in farmlands is taken into account as marginally volatile.

Reduce the Income Shortfalls

As an investor, if you include farmland in your mixed-asset portfolio, it can assist you to decrease the impact of losses which may occur through other investment portfolios. Strategically placed farmlands can never bring losses. The land is and can be black gold, always.

Productive Inflation Boundaries

Farmlands always earn a profit above the present inflation standard, which makes it a reservoir for invested capital and productive during inflation. In simple terms, farmlands increase money flow constantly. Therefore, investors need not worry about inflation in government policies.

Transparent and Straightforward Land Investment

In scenarios like frauds, unclear investment proceedings, bankruptcy, and bribe, investing in farmlands can provide you with transparency in investment and prevent from extortionate charges.

What Are The Reasons To Preserve Farmland?

There are mainly three reasons why you should be preserving farmlands as a valuable asset. They are as follows:

• Farmlands are the simplest among asset classes with proven competitive records.

• If you propose on leasing your farmland, you'll earn more profit. Many farm owners who couldn't generate consistent profit through their farmland gained tons by leasing out their farms.

• Farmlands also can offer guaranteed future returns if there's any upcoming government infrastructure near your area.

These were some advantages and reasons why you should be having a frail and of your own and should preserve it. Now that you are convinced you should be farmland from the farm land for sale in Jamai Chhidwara.